A well-maintained property gives your first-time visitors a great first impression. As a business owner, you may think that your potential customers or clients will begin their observations when they walk through your doors. However, that's not the case. The first impression actually begins when they first lay eyes on your property. A messy, unkempt landscape may give potential clients and customers the wrong idea of how much effort and pride you put into your business.
A maintenance package that includes mowing, string trimming, and edging can ensure a great first impression and can give you more time to focus on your business while professional landscapers are hard at work making your curb appeal exquisite. Whether you own an HOA, an office, an apartment complex, a retail store, or any other commercial property, we can assure you that you will greatly benefit from a lawn maintenance package!
---
A lawn maintenance package will save you time, resources, and energy.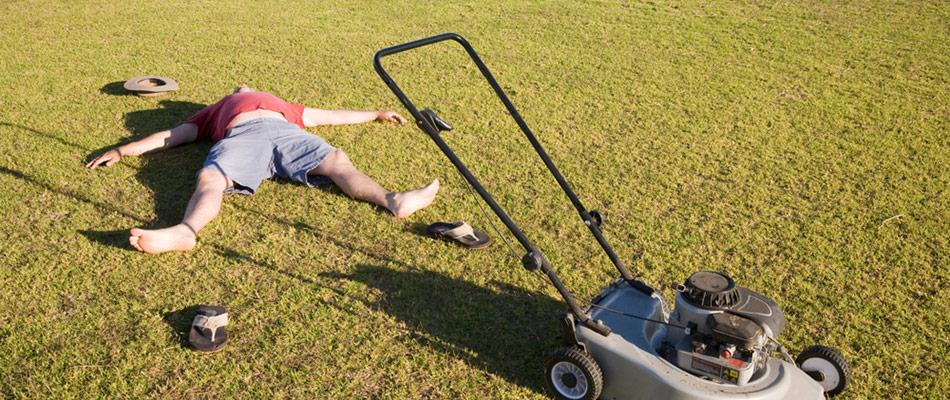 Many people don't realize how much of a chore it can be to take on maintaining a landscape themselves. This becomes an even bigger task when you're facing commercial property. If you're on the fence about whether or not you should sign up for a lawn maintenance package, here are some facts that might help you decide:
You can't do it all alone. The reality is, lawn maintenance is labor-intensive work. It can quickly drain your energy to maintain both a landscape and a business full-time. There just aren't enough hours in the day to thoroughly do both.
You will save time and resources. Lawn and landscape packages such as ours are designed to help you put the needs of your business first by taking away the hassle of having to pour out energy and resources to constantly maintain your landscape.
You can bundle your services! You should never have to pay for lawn mowing and snow removal separately. Lawn and landscape companies such as ours make life easier by offering both of these together, along with many other services.
When your lawn is in tip-top shape, your curb appeal goes up and your new visitors will get the right first impression as soon as they arrive.
---
What kind of services are usually included in a lawn maintenance package?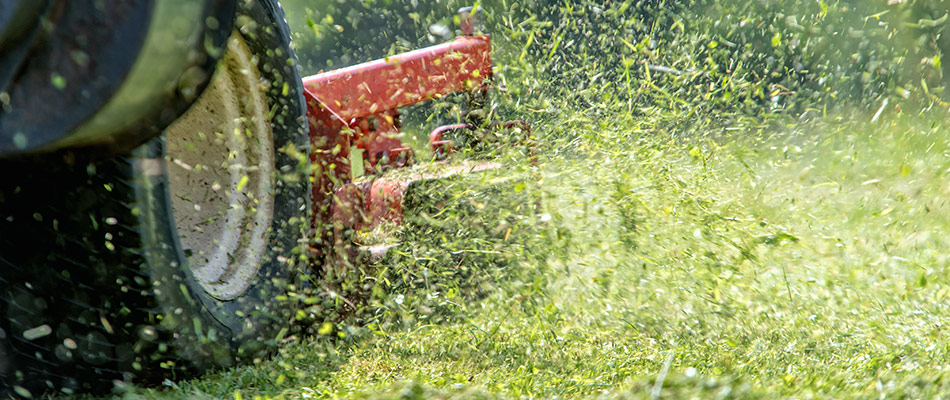 Every company will vary, so it can be difficult to get the most bang for your buck at times, especially if you don't know what to look for in your maintenance package. Our comprehensive lawn maintenance package includes the following services year-round. These will point you in the right direction for what to look for in the maintenance company you choose:
Lawn mowing
String trimming
Edging
Blowing debris off of hardscapes
Spring and fall yard cleanups
Storm debris removal
Snow removal
---
Many types of properties can benefit from signing up for a lawn maintenance package.
Every property you see could benefit from regular lawn maintenance, especially a respected business. All lawns are subject to experience lawn diseases, insect infestations, and unhealthy vegetation when improperly managed. The right maintenance routine can help prevent unwanted loss in the greenery of your property. Companies that can benefit from a maintenance package include:
Offices
HOAs
Retail stores
Complexes
Government buildings
And more
---
Are you ready to sign up for a lawn maintenance package for your commercial property? Call us today!
At Stream Line Lawn & Landscape, we have years of experience offering a thorough lawn and landscape maintenance package for commercial properties in Westfield, Watchung, Warren, and nearby areas in New Jersey. If you are ready to have your landscape treated by a professional team like ours, give us a call today at (833) 452-9666 to sign up for our comprehensive maintenance package!